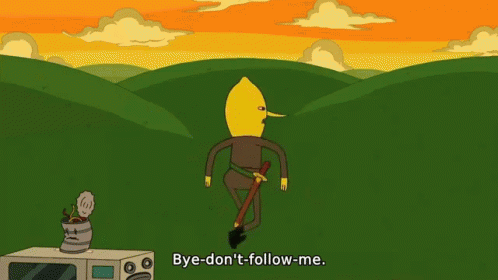 When I was going through Explosive Ordnance Disposal school, one of the first things they taught us was that the most effective way to lead in a military community often riddled with confusing and muddied hierarchies is to embrace the uncertainty of being both a leader and a follower at any time. I didn't give it much thought then but as I've been reflecting on my decision to walk away from Fairwinds CrossFit, it has since come back to me with a slightly different and more nuanced appreciation. 
Leadership is a tricky business. It's lonely. It's often thankless. And it seldom looks the same from the summit as it did from the base of the mountain while you were peering up imagining the potential of amazing and wonderful vistas. 
But no matter how many times someone tells us this or we read it in a book or we listen to some podcast episode, I find that the metaphor of climbing, ascending, summiting holds true if we accept that just because we make it to the top of one mountain doesn't mean there aren't other mountains to climb. And conversely, it also means we are allowed to be satisfied sitting on top of our current mountain and simply enjoying the view for as long as we like.
Recognizing the false duality of one being better or worse than the other opens room to appreciate all the cliches concerning the journey versus the destination, or climbing the mountain one step at a time, or stopping once and awhile to simply take in the view, or any one of the thousands of inspirational memes and quotes about mountains, and summits, and vistas we've seen on the internet.
What I think I finally realized was that I was holding onto something so tightly and for so long that perhaps what had become more important than climbing to the top of the mountain or even slowing down to simply enjoy the view was recognizing that I need to let go.
I'm sure some of you have heard this one before and I think I may have even written about it in a previous blog post but it's actually all about a banana, folks.
Imagine a banana shoved into a container (think a hollowed-out coconut here for the sake of cartoon effect) and the opening is big enough to slide your hand in but not big enough for you to remove your hand while holding onto the banana. 
The coconut is chained to a tree. 
You, a cute little monkey, come down from your tree and you smell the banana sitting in that coconut just waiting for you to grab and enjoy.
You reach in, grab the banana, and then start trying to remove it in order to enjoy your new found treat.
Perhaps you battled a few other aspiring monkeys to get your little paw on that sweet prize. 
Maybe you traveled miles and miles. Put in hours, days, months, years of hard work. Sacrificed spending time with your little monkey family and friends. Made choices you might not be too proud of along the way and others that you holler from the top of your tree in hopes that your absent monkey dad or overbearing monkey mom will finally validate you.
You, my little monkey friend, tell yourself that you have earned that first bite of that banana and you are going to relish in it. 
But what's this?  You can't seem to get your hand out of the coconut – at least not while holding onto the banana. 
You twist; you pull; you reposition in as many ways as you can but nothing seems to work. 
You think you can figure this out and you keep at it until, without you noticing, a hunter hiding behind a tree comes around and scoops you up in her handy-dandy little monkey cage and BAM! – so long banana and adios freedom.
She unlocks the coconut from the tree, throws the whole mess in the back of her truck, and there you go off to the zoo to be poked, prodded, pointed at, and watched until your days come to a close.
Hey, at least you'll probably get some bananas in the zoo…hope they taste as sweet as you'd imagined.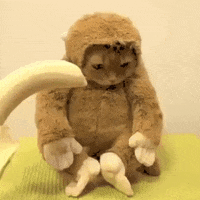 Hey look, I get it. This is a pretty bleak picture of the trappings of modernity and I'm not necessarily saying we are all a bunch of monkeys trapped in the day to day prisons of our lives because we choose to absentmindedly hold onto the things that no longer serve us. 
Buuuutttt…..
If you ever get the feeling like perhaps you are holding on to some illusion of the way things should be, are supposed to be, ought to be, or that you deserve them to be, then I offer you the opportunity to read the aforementioned parable one more time.
I know I did and I thought, hey, why don't I return people's phone calls asking about information for the gym?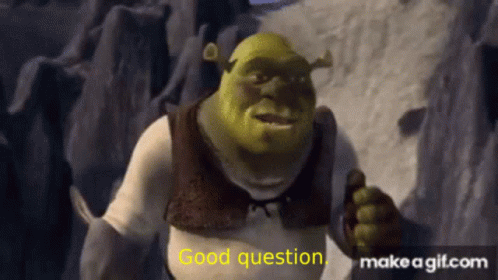 I read it again and I thought, hey, why am I so grumpy with athletes when they ask perfectly normal and appropriate questions?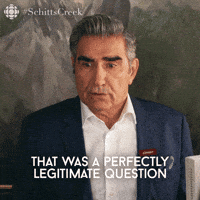 I read it one more time, and I finally thought, hey, I should probably ask myself why I feel like burning this joint down at the end of most days?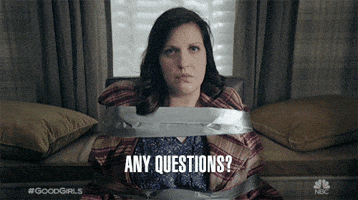 When I finally took the time to ask some real questions and look at the answers, I realized I was that monkey holding on to the banana and it was only a matter of time before I got scooped up in some cage and shipped off to the zoo.
So I'm letting go. And in letting go, I'm remembering what they taught us during EOD school – that sometimes the hardest type of leadership is the type that asks you to be okay with stepping aside even when you might not know what's next.
I've enjoyed my time getting to the top of our small little mountain down here by the creek and as much as I've loved the climb and I've loved the views, I think it's time I made room for someone else.
Eric has a great plan and he's been pretty clear how he wants to move forward.
Whoa.
Of course, I am kidding.
We're gonna take our time and we're gonna transition with the same deliberate and conscientious approach that we have done everything over the last few years. So, don't worry, your fitness is perfectly safe while we figure this all out.
All joking aside, things come and things go. That is the nature of the world and unless you really are a little monkey desperately holding on to some banana inside of a coconut, I promise we're all gonna be fine.
I'm excited to see where Eric and his team take it from here, both on and off the creek.
-Coach Jack