Last year, around this time, I wrote about the powerful but often paralyzing effect of the ego in a post titled The Tyranny of the Ego
As I have been rereading and then reposting my blogs, I find it enjoyable to put myself back into the mindset of that time. It's only been a year, but I remember feeling frustrated that no matter what I did with my schedule or my writing process, the writing never got any easier. 
However, what made me more proficient was having a sense of purpose and meaning for the writing. When I figured out what would make me tick, I immediately had a higher degree of skin in the game because of the promise I made to deliver a product every week. I removed my option of choice and gave myself a singularity of purpose with each post. The quality, length, topic, or any other obstacle to completion didn't matter because the mandate was clear – Just. Get. It. Done. 
While reflecting on that previous post, I thought about how we have recently switched our programming source from the lonely and often disorganized depths of my brain to the wonderfully talented and expertly skilled folks at Warmup and Workout. 
Helmed by Taz and Pat Barber, we had a chance to sit down with the Barbers and get to know them a bit better during our recent episode of Grounds After Rounds. 
In just a few short weeks, we have been seeing some incredibly positive results with the change as well as some surprisingly new levels of soreness.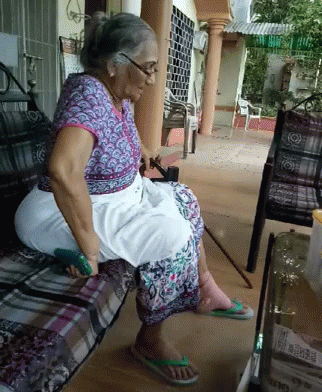 And you may be wondering why. Well, I'm here to tell you it's not because we are doing more volume.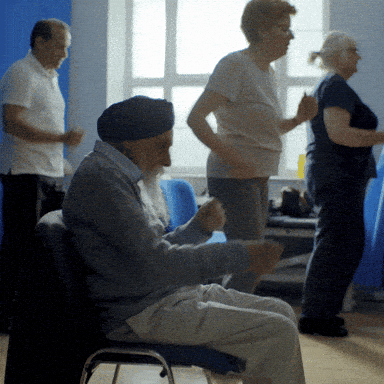 It's not even because we are doing fundamentally different movements.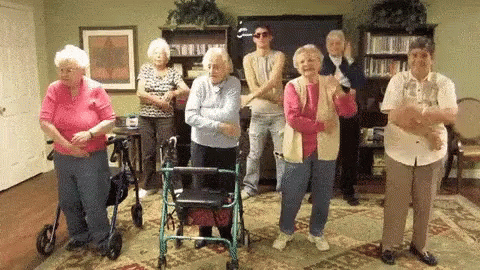 Bottom line, nothing has really changed with the style of programming. In reality, programming, as a whole, doesn't impact your fitness that much as long as it generally stays true to the mandate of functional movements done at high intensity across broad time and modal domains, aka CrossFit.
If you want to hear more on that, check out the guys at Best Hour of Their Day and their recent conversation about the topic.
Despite the fact that I don't think any of the specific WHAT has changed, I do believe that we, your coaches, have a uniquely different purpose and meaning behind HOW we are coaching the classes. And maybe I shouldn't speak for the other coaches but instead offer that I have gained a distinctly different perspective on how I am coaching my classes.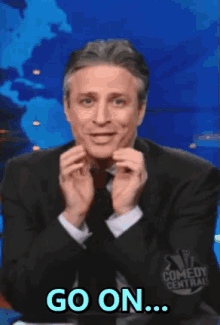 When I would write the programming, I would know everything that would need to happen. I would know the when, the where, the what, the how, and the why. I owned that programming from conception to birth to execution. And if it didn't stay on track, I would ride a class into the ground like it was my job!
Often, that would lead to frustration. Sometimes anger. And way too much disappointment.
So, I removed myself from the process and by getting out of the way, I have seen an incredible improvement in our product.
Like my blog posts from a year ago, I had too many choices with the programming. By holding onto the entire process, I would make concessions for what I thought athletes could and could not do. I would insert biases, both my own and those of the athletes. I would strive to somehow craft the perfect series of workouts for everyone. And it worked, to an extent, but it also gave a false sense of comfort for all of us.
These days, I don't know what is coming out of the hopper from week to week. I get the programming more or less like everyone else and I have to study, prepare, re-learn progressions, and think of creative ways to execute this new plan.
There's a welcomed sense of being a beginner again. And with that, there's a new level of skin in the game in delivering a world-class product.
So I come back to the question of why, then, are we all so sore. Well, I would offer to you that we are feeling an interesting and unique sense of variance. For the last few months, we had violated one of CrossFit's foundational tenants – routine is the enemy. We, with me being the sole arbitrator of our programming, had fallen into a routine and that routine had started getting in the way of our fitness. We were in a rut.
Taz doesn't know us. She doesn't write programming for my bad knee, or someone else's slow warmup routine, or some random class that has a general lack of desire to do pull-ups. Taz writes programming that gets people fit, that follows general physical preparedness, and that uses a foundational belief in functional movements done at high intensity. She writes what works because it works and she's world-class at doing that.
Take this world-class programming and couple it with the pretty damn good coaches at Fairwinds  CrossFit who now have a singularity of focus, and BAM! – you get some pretty sore folks who are quickly feeling the benefits of what effective programming delivered with laser sharp focus can do.
So, if you've been wondering why you are having trouble getting up out of that couch this weekend; or you just can't quite figure out why your arms aren't working as well as they normally do – don't worry…
Seriously, I'd love to promise you that things will get easier, but to be honest, I hope they don't because that means it's still working. What I can promise you is that I'm going to keep leaning in harder and harder on this coaching thing and I'm psyched to see what happens. We've got some exciting stuff on the horizon and I'm looking forward to taking the ride with ya'll.
See you in the box.
-Coach Jack