It is 11:32 on a Thursday and I have nothing to do. Well, at least nothing that is absolutely necessary to do. In other words, there is no one who will die or miss a meal, or have some other catastrophic personal tragedy if I don't accomplish some assigned task or duty. 
To be honest, it's been some time since I've actually had anything to do like that and even when I did have jobs that someone or some institution classified as "essential" I'd be willing to debate the philosophical and metaphysical essentiality of those duties.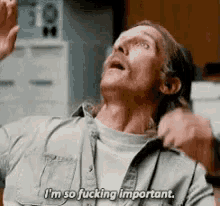 Don't get me wrong, I find creative and artful ways of staying busy. I rush around. I feel overwhelmed and anxious as I race the clock from one appointment to the next. I lament the absence of having enough time to GET. IT. ALL. DONE!  The days of me NEEDING to do anything have long gone away.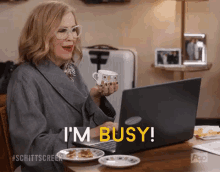 However, I am afraid that I've developed a very bad habit of being busy for the sake of being busy. 
Today, at 11:32 on a Thursday, as I anxiously wait for Dave Castro and his band of merry fitness elves to release the 2021 Age Group Online Qualifier events, I realized that I don't know how to just sit and do nothing anymore.
It started with a thought earlier this morning after I was finished coaching and realized there wasn't anything on my calendar. "I'll just check Instagram to see if anyone has posted anything."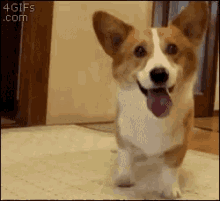 Nope.
It transitions to a quick walk around the house picking up random objects that my boys have left out and immediately turns into a pseudo-psychotic cleaning spree that ends in suppressed anger and swallowed rage.
I laugh. It's nice to have them home. I will miss these days when they are gone. That's what they say so it must be right.
I check my phone again…maybe they posted the events early. 
Nope.
I'll do a workout. Do some mobility. A little accessory work. Done.
Events posted? 
Nope.
I'll write. I'll get ahead of the weekly programming. I'll clean the kitchen again. Maybe I'll go for a walk.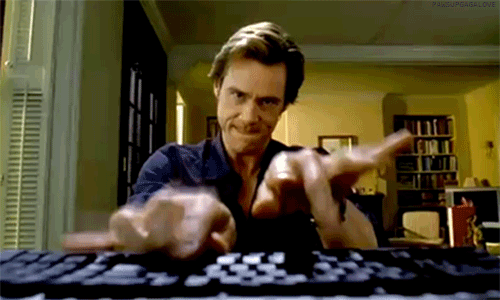 WHY HAVEN'T THEY POSTED THE EVENTS YET?????!!!
It's 11:48 now. Time seems to have stopped moving. The faster my brain cycles, the slower the clock moves. Quantum physicists tell me that as an object approaches the speed of light, its sense of relative time remains the same but when it returns to what we would consider a normal speed it will have only advanced a fraction of time compared to objects at its origin. Is my brain moving at speeds near the speed of light? It sure feels like. How's that math work out?
This is the poor man's version of time travel that the movie Interstellar explores, except they use high gravity fields as the catalyst for experiencing Einstein's general theory of relativity instead of high speeds. 
It's also the thing that always bothers me in movies like Star Trek or any other science fiction that ignores Einstein's theories. I guess that's why it's science FICTION.

Don't let the truth get in the way of a good story. That's what they say so it must be right.
The truth is I suck at doing nothing. That's what I say, so it must be right…right?
I want to WANT to be that evolved person who can artfully sit and patiently explore his own thoughts while the rising tide of busyness bubbles up from deep inside and eventually explodes into a cacophony of lists and to dos and oh my god why are you just sitting here?!!!
So I sit. Every day. Sometimes for 10 minutes. More often it's been for 20 to 30. I listen to experts guide me through breath focused meditations. I listen to Pink Floyd. I listen to the birds. I listen to my own thoughts. I listen. And I hear the same thing over and over. Me. My shit. My thoughts. My psychosis.
But I've also started to hear other things and I'm not sure those things are me.
 Or are they? Because, if they aren't me then who are they? 
We'll leave that question for another day but let's just say, the art of doing nothing actually feels a lot like learning how to do something. Or maybe, better said, the act of doing nothing is actually the hardest thing to do when all you want to do is anything but nothing.
Give it a shot. Stop being so busy. Do less. When you got that figured out, try doing nothing. Let me know how you did it because it's 12:05 and I'm losing my mind just sitting here.
Please, Dave, just tell us what the Events ARE!!!
See you on the Creek
-Coach Jack
Post Script…
All 5 events finished.  So grateful for the folks who came watched, supported Mel and me, and sent messages and well wishes. It was a fun season. Here's to 2020. 😜
AGOQ 2021 Events
1
2
3
4
https://youtube.com/shorts/hur8uZeE_PE?feature=share
5